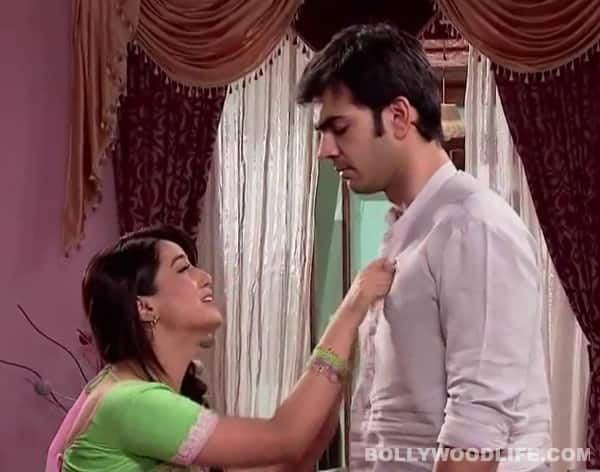 For ten years of his marriage Raj (Karan Grover) ignored Sarita (Srishty Rode), but just as she was about to get married to someone else, he is having second thoughts
Zee TV's Punar Vivah is currently witnessing Rohan's (Abhishek Malik) engagement with Sheela (Nazea Sayed) – Raj's sister and Sarita's remarriage. Initially, Raj was happy about Sarita getting married to someone who will give her the respect of a wife that he couldn't. They signed divorce papers and agreed to part ways amicably. Raj even promised to choose a perfect man for her.
On the day of Sarita's engagement, Raj and Sarita steal glances at each other, wondering if they are doing the right thing at all. Before the exchange of rings, Sarita's fiancé asks her to take a virginity test. He says that after living with another man for ten years, he couldn't believe that she is still a virgin. Raj gets shocked after hearing this. He slaps him and throws their entire family out. We wonder if Raj was so concerned, why did he let her suffer for ten years. Well that is a whole other discussion, best left for another time.
It is not easy to get a married woman remarried and Raj knows that, but he is not ready to give up. On the other hand, Sarita, who doesn't want to leave Raj, is ready to sacrifice herself by marrying someone else for her husband. What love! If you ask us, all they need to do is realise that they both love each other and accept it. Raj should forget about his first love and accept the marriage once and for all.
Instead, he has given himself one month to find a suitable groom for Sarita and if he fails, he promises to forget his first love.
If you ask us, we think Raj may just fall in love Sarita in this one month. Then again, what didn't happen in ten years, can it happen over just a month? What do you think BollywoodLifers?