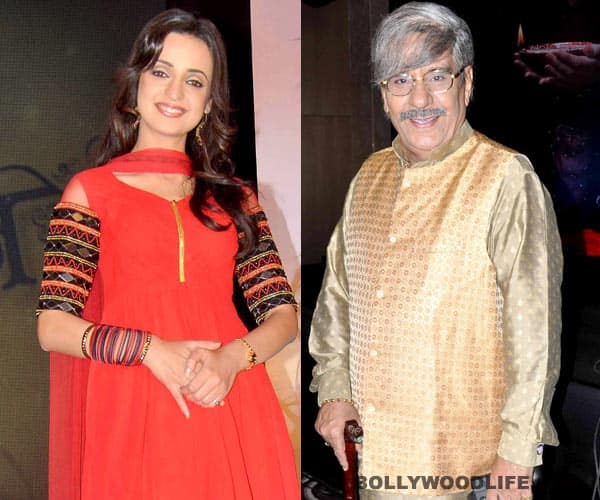 Arvind Vaidya is all set to enter the popular show

Chhanchhan

, but will he support the new

bahu

remains to be seen
Sony TV's not-so-popular show
Chhanchhan
will witness the entry of Umaben's (Supriya Pathak) father-in-law aka dadaji (Arvind Vaidya).
The man is a stickler for tradition and is extremely strict, probably the only person Umaben is afraid of. Dadaji is welcomed to the Borisagar house by Chhanchhan's (Sanaya Irani) dog, which doesn't go too well with the old man. He lashes out at the new bahu and accuses her of giving the dog priority over his grandson, Manav (Anuj Sachdeva). In a fit of anger, he throws Chhanchhan out of the house. It is not only Chhanchhan's attitude towards Manav that irks the elder man, but also his insecurity. Apparently, even after his wife's death, he has not been able to get over her. He holds her ashes and continues to believe that she is alive.
While Umaben secretly relishes Chhanchhan's ouster, she doesn't realise that dadaji is about to make her life difficult too as he doesn't approve the mother-in-law's dictatorial ways.
In the upcoming episodes, we will see how dadaji's entry is actually a blessing in disguise for Chhanchhan. In the days to come, he will slowly begin to like Manav's choice of a life partner and make sure that

Umaben

accepts her as a bahu. He will see through the farce Umaben is showing and put her in place.
According to a source from the sets, Arvind Vaidya is not the only person making an entry in to the show. Optimystix Productions is also introducing Tapeshwari Sharma who will be playing the character of Sonali in the daily soap. Sonali was apparently Umaben's choice as Manav's wife; her entry will apparently trigger a rift between Manav and Chhanchhan. We'll see how that goes!
It seems like the makers are trying almost everything to raise their constantly dropping numbers. Let's hope the new tracks work in favour of the show.